By: Chris McManigal
Well, one things for sure, it's over. The debates, the town hall meetings, the Facebook posts, the yard signs, done. Tuesday, November 8, 2016 is now behind us.
Donald J. Trump, billionaire real estate mogul, author and TV personality is the new President Elect of the United States. Come January 20th he will be sworn in and start his term like so many before him and thus the peaceful transition of power we enjoy in this country will continue its tradition.
Many polls had favored Hillary Clinton to win, so Trump's victory came as quite a surprise. In fact, CNN's own pollsters predicted that Clinton led Trump 268 to 204 in what they considered to be all but locked-in electoral votes even in the days leading up to election day. 270 electoral votes are the number needed to win.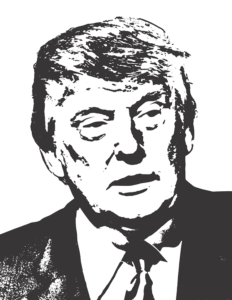 The reality, of course, turned out to be much different. CNN has reported that the final electoral vote tally is 292 for Trump and 232 for Clinton. Clinton did however win the popular vote 60,213, 641 to Trump's 59,883,416, but popular votes are not what determines a win in our election system.
One of the most surprising events in the election was the fact that Trump prevailed in states where Clinton was seen to have an edge, particularly in the rust belt of Ohio, Michigan and Pennsylvania. Trump won all 3, even toppling Clinton's early election night lead there. Trump also significantly won Florida and its 29 electoral votes and Virginia, which had been regarded as a firewall for Clinton's campaign.
Commentators made many remarks throughout the news coverage that night that the entire polling industry was up-ended because all of them predicted almost every aspect of the election wrong.
Despite Hillary Clinton's loss, women did makes gains during this election, particularly women of color. Kamala Harris of California became only the second black woman elected to the US Senate. She already had the distinction of being the first female Attorney General in that state. Catherine Cortez Masto of Nevada is now the first Latina Senator in the US. Kate Brown became the Governor of Oregon, the first openly LGBT governor in our country. Tammy Duckworth defeated the incumbent Senator from Illinois and will now head to Washington. Ilhan Omar became a Representative of Minnesota, the first Somali-American Muslim elected to office.