By: Marissa Tijerina
I've been having a hard time finding inspiration for my writing lately. I have not been motivated to sit down and just write. With school, homework, housework, and a five-month old to take care of, I just don't have the time nor the energy. However, I found inspiration from the least conventional source today.
I was reading my psychology book when a paragraph about creativity peaked my interests. I continued to read and found myself inspired to write. Of course, I couldn't step away from my homework, so I finished reading before sitting down to write. I never thought that doing homework would inspire me, yet it did.
I used to find inspiration by listening to music or going for walks. That hasn't been working for me lately. So, I was surprised when I found inspiration out of the blue. That just goes to show that it can strike at any moment. After today, I learned that searching for inspiration doesn't work. You have to let it find you.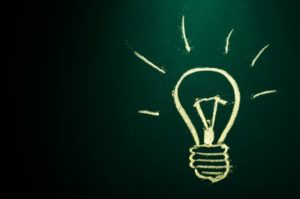 Being in a rut, or being too busy doesn't mean that you should give up on finding inspiration. Better yet, it doesn't mean that you should give up on letting inspiration find you.
The best advice that I could give when it comes to finding inspiration is to just relax. Take a step back from whatever it is that you need inspiration for. Whether it be exercising, writing, cleaning, or picking up a new hobby, just walk away for a while. Do something else.
Inspiration will hit you when you least expect it, when you're not waiting for it. Find something to keep yourself occupied. I have certainly been occupied by a lot of things lately, and that's when inspiration finally came to me.
I may not be able to write a novel right now, but I have certainly found motivation to sit down and write something that isn't homework or a shopping list. Now I know that I need to be patient.
If you find yourself in the same predicament, just remember to relax. Inspiration will come.