By: Marissa Tijerina
That time of year is upon us. It's time to choose classes for next semester, if you haven't done so already. I always have the hardest time picking classes. I know that having an advisor comes in handy when it comes to choosing courses. They can help tell you the courses that are in rotation for your degree plan and their advice comes in handy, no doubt. However, they can't always tell you whether a class will truly interest you.
Friends and classmates can come help tremendously when it comes to choosing courses. Your friends have at least some of the same interests that you do, so ask them what courses they have taken. You'll be surprised at how interesting your friends can describe a class that they have taken. They can make a class sound more appealing than the course catalog description.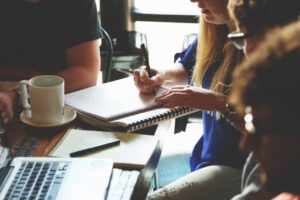 Your classmates may not have the same interests that you do, and they may only be your classmate because they are majoring in the same discipline as you. That doesn't mean that they can't help you pick classes. Your classmates may or may not make a required class sound more appealing than the course catalog. If they can't sell you on a required class, they can at least give you tips on how to navigate through it. They could also recommend different professors that make required courses more entertaining.
If you are still having trouble picking courses, step out of your comfort zone. Look at courses in different disciplines. I ended up having to enroll in a second eight-week course this semester, and stepped out of my comfort because of it. I never thought about taking courses in criminal justice, but I am surprised at how much I like the course that I enrolled in. I enjoyed it so much that I picked another criminal justice course to enroll in next semester.
No matter what courses you end up registering for, just remember to make the best out of them. You may end up meeting new people because of it. You may find out that you actually enjoy psychology, sociology, archaeology, or any other ology course that's offered.