By: Chris McManigal
Fourth of a 4-part series spotlighting the Presidential candidate from the Democrat, Republican, Libertarian and Green Party.
Jill Stein came to be on the political stage from experiences in her first career, medicine. As a medical doctor she became concerned about the link between her patients' health and their environment. This concern blossomed into her becoming an environmental activist and eventually to her first run for President in 2012 as the Green Party candidate.
Originally from Chicago, Stein graduated with honors from Harvard University in 1973 and afterwards attended Harvard Medical School where she graduated in 1979. She practiced internal medicine for 25 years until retiring in 2005.
Over the course of her medical career, Stein maintained a parallel career as an environmental activist and researcher. She has protested against coal pollution and testified to the state of Massachusetts to include mercury warnings on fish. In 1998 she began serving on the board of Boston's Physicians for Social Responsibility and later partnered with Boston University's Superfund Research Program, which is primarily concerned with the linkage between human disease and exposure to hazardous chemicals. Also, while on this board she authored two reports, In Harm's Way: Toxic Threats to Child Development in 2000 and Environmental Threats to Healthy Aging in 2009.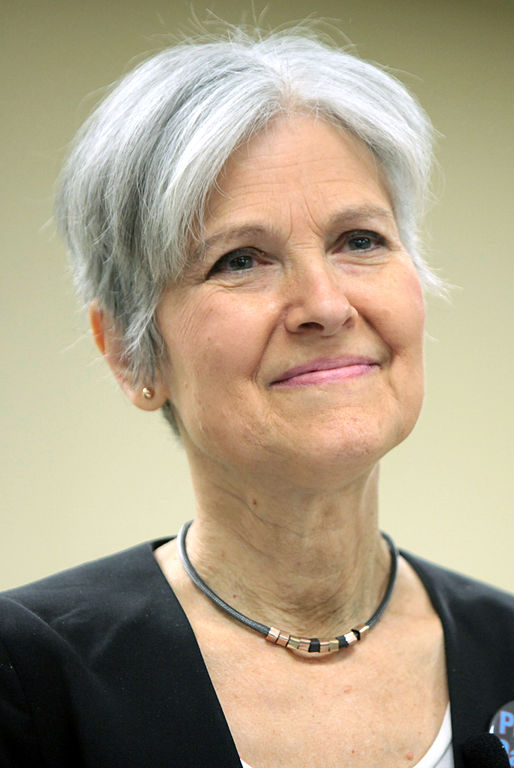 As the Green Party candidate for President, Stein favors nationalizing the Federal Reserve, increasing spending on mass transit programs, and funding infrastructure upgrades to revamp cities in order to encourage biking and walking. She wishes to overturn Obamacare in favor of a Medicare-for-all model. She also favors free high public education and cancelling all student debt. She is against fracking and the use of nuclear energy.
Stein is married with two adult sons.
Age: 66
Education: BA and MD from Harvard University
Net Worth: 2.5 million
Famous Quote: "The mythology is that political change happens only in election years. The truth is you build from election to election."